My story with coffee began from a young age, when my grandmother would give me some coffee she had hidden for breakfast. It was something "forbidden" for children, something that left me wanting more and more, just like chocolate did.
When I left school and went to college, I was sure I wanted to become a professional chef. I worked in this sector for only a short period. I chose this as a profession, as I believed it to be something not too difficult and that didn't require lots of technical clothing.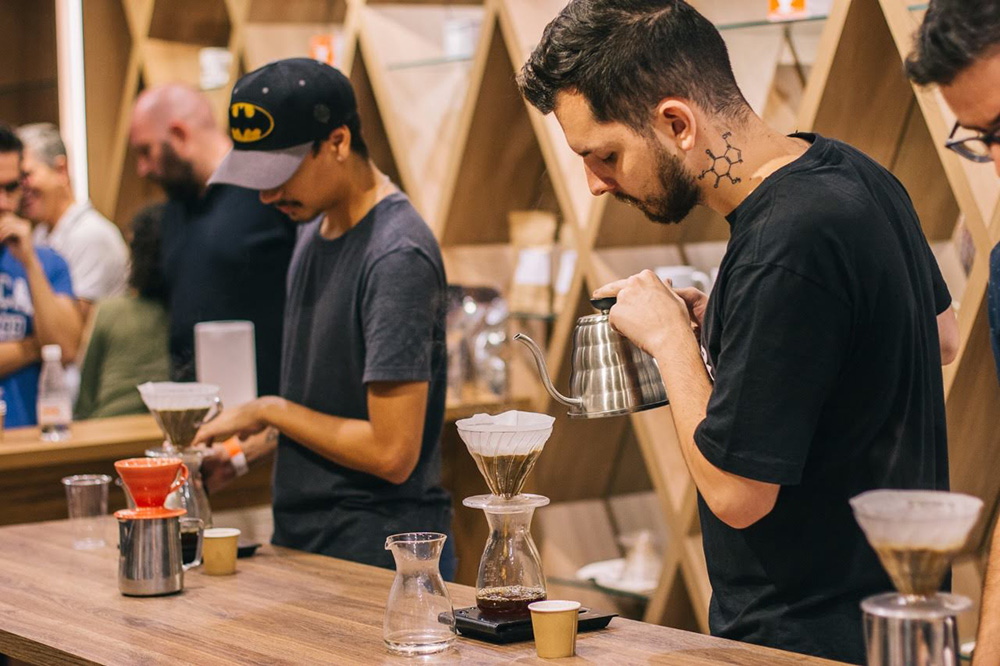 After a year and a half working in the kitchen, when during a conversation with friends from college and drinking beer, I realized that I would like to try my hand as a beer sommelier and started working at Delirium Café Brasil, one of the best beer shops. Unfortunately, I had to leave this job due to health problems related to working night shifts, on top of some other family problems. One evening during a conversation with a close friend, she suggested that I work at Starbucks, to which I replied, "are you crazy? I would never give up everything I have and simply change professions". In the end however, she was right! I needed a breath of fresh air and realized that I was too young to be pigeonholed into just one single area.
AFTER ALMOST 7 YEARS IN THIS PROFESSION
I FELT SOMETHING FEW PEOPLE WILL EVER FEEL IN THEIR LIVES.
During my interview with the barista manager at Starbucks, we talked for 40 minutes about beer and only 20 minutes about the actual job vacancy. I initially joined at the time because I needed money, however I stayed for the passion. After almost 7 years in this profession, working in the very best specialty coffee shops in Brazil, including Octavio Café, Um Café and then even opening my own school for "Oficina do Barista", I felt I had fulfilled my professional ambitions, something few people will ever feel in their lives. I think I can even compare this feeling to when people talk about love.
ALL OF THIS REMINDS ME OF MY GRANDPARENTS, IT BRINGS BACK A FORGOTTEN MEMORY OF FORBIDDEN COFFEE DRINKING FROM WHEN I WAS A CHILD.
A love of a profession that begins with the roasting and finishes at the client's table. It makes you feel as if you are the main link, or the master of this entire orchestra. All of this reminds me of my grandparents, it brings back a forgotten memory of forbidden coffee drinking from when I was a child. It reminds me of incredible moments I had enjoying my beloved coffee, which today, is my one true passion.

REGARDLESS OF THE TYPE OF COFFEE, IF I KNOW THAT THE PROCESS HAS BEEN ENVIRONMENTALLY FRIENDLY AND SUSTAINABLE, I AM HAPPY.
I currently work as a barista coach and gastronomic consultant at Nestlé Brazil. I am on the frontline training all types of people who deal with coffee, creating patterns, the same language, concepts, ease of understanding and empathy. I am very happy in my profession and I have never been able to reach as many people as I do now in my classes, this includes throughout my entire career and even at my school.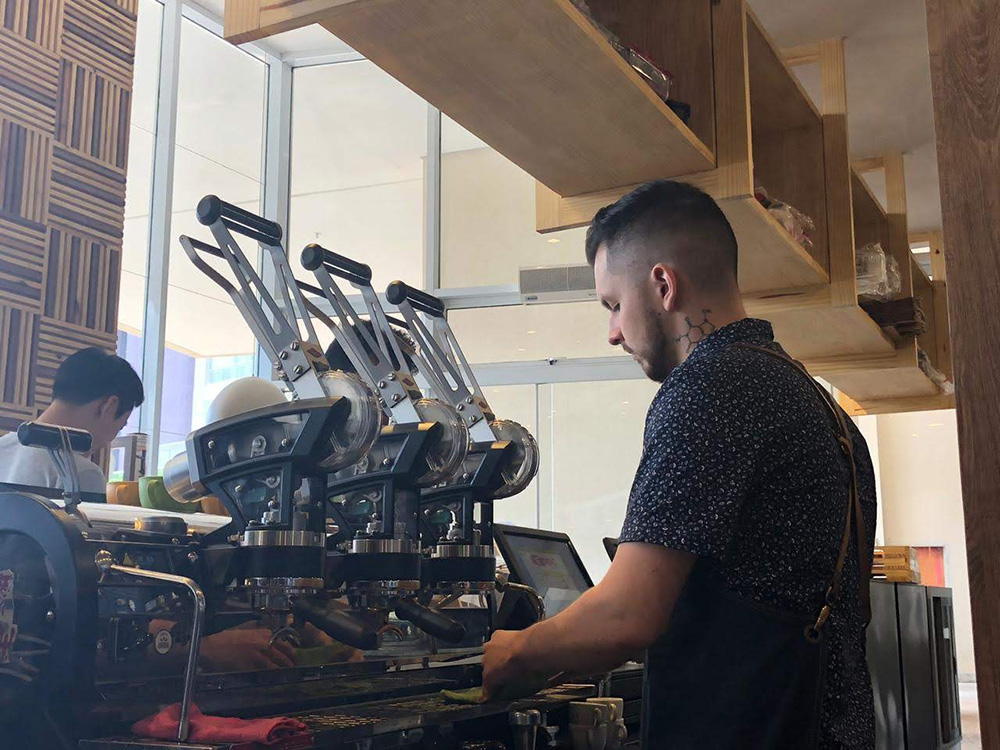 My favorite coffees are espresso, which I drink when making decisions and filtered coffee, for when I'm in deep thought about something. Regardless of the type of coffee, If I know that the process has been environmentally friendly and sustainable, I am happy. It is incredible to know that within the world of coffee, there are thousands and more recipes to discover, it is a unique area. Every day I surprise myself in a positive way, making myself a better person, more animated and ready for any difficult situations in my life.