I live and grew up in Singapore, which has a well-loved traditional coffee ("kopi") industry – dark-roasted robusta coffee brewed into a thick, strong liquid that is then sweetened with sugar, condensed milk and/or evaporated milk. Even today, I cannot finish a whole cup of kopi in one serving, but I enjoy eating toast or butter crackers dipped in it!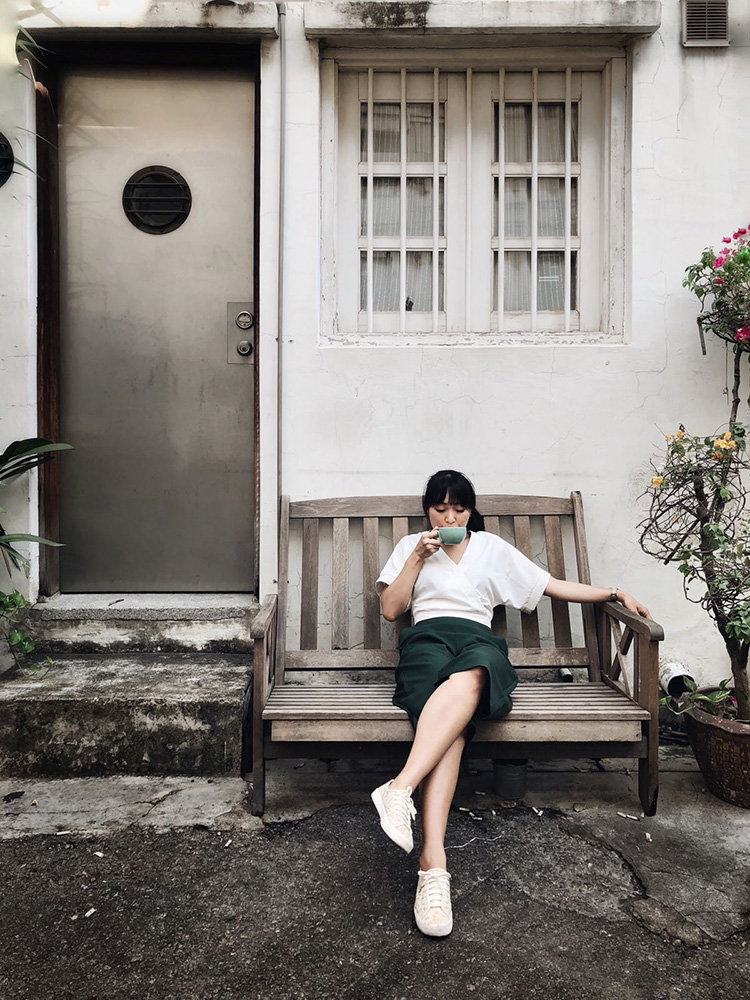 My first encounter with semi-specialty coffee was when I started drinking mochas during junior college (and thought I was really cool).
I SPENT SIX FUN YEARS TRAVELLING THE WORLD USING THAT OPPORTUNITY TO VISIT COFFEE SHOPS AND TASTE COFFEES FROM VARIOUS COUNTRIES.
When I went on to the University of Melbourne, I was introduced to the world of specialty coffee. I fell in love with Australia's coffee culture, and slowly learnt to taste and appreciate coffee in its purest form. After graduating, I spent six fun years travelling the world as a flight stewardess with Singapore Airlines, using that opportunity to visit coffee shops and taste coffees from various countries before I joined the "Strangers' Reunion group" in Singapore to take my passion for coffee to the next level.

I FEEL A CALM FAMILIARITY WHENEVER I'M MAKING COFFEE, LIKE I'M WITH AN OLD FRIEND WHO NEVER FAILS TO COMFORT, CHALLENGE AND INSPIRE ME.

From bussing tables to managing the "Strangers' Reunion group" of cafes, roasting to pulling shots behind the bar, I learnt about coffee and the café industry from the ground up and am currently co-founder of a cafe named "Wakey Wakey".
THE "PERFECT CUP" IS THE RESULT OF A PERFECT COMBINATION OF MANY VARIABLES, I BELIEVE THAT THE MOST IMPORTANT FACTOR IS HEART.

Coffee is my constant and my bar is my second home. I feel a calm familiarity whenever I'm making coffee, like I'm with an old friend who never fails to comfort, challenge and inspire me.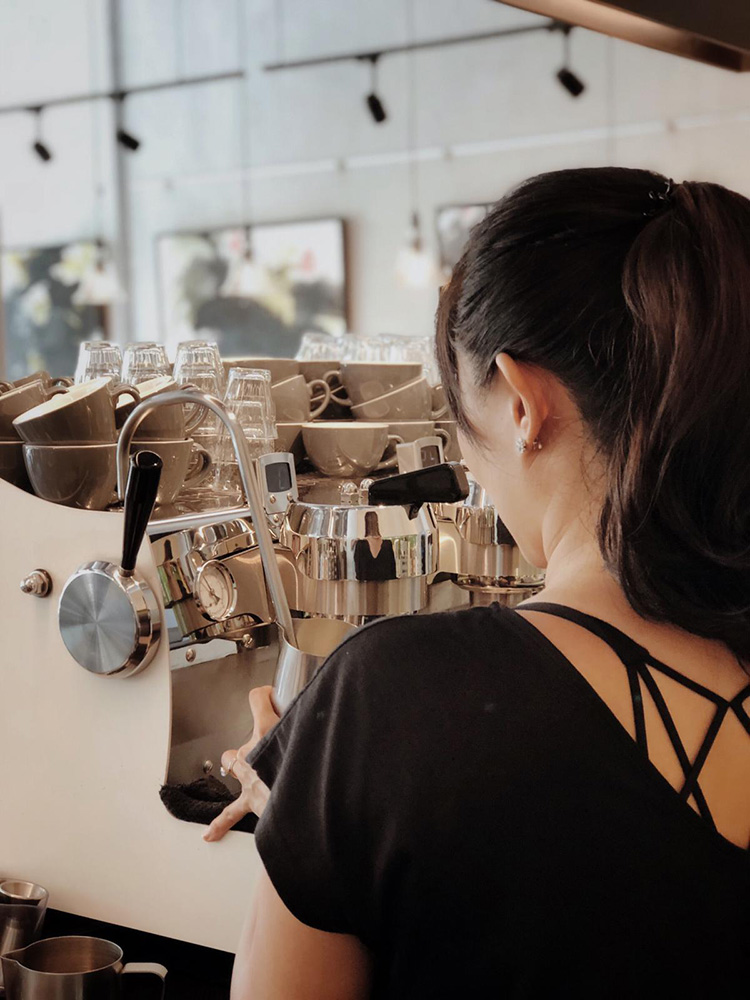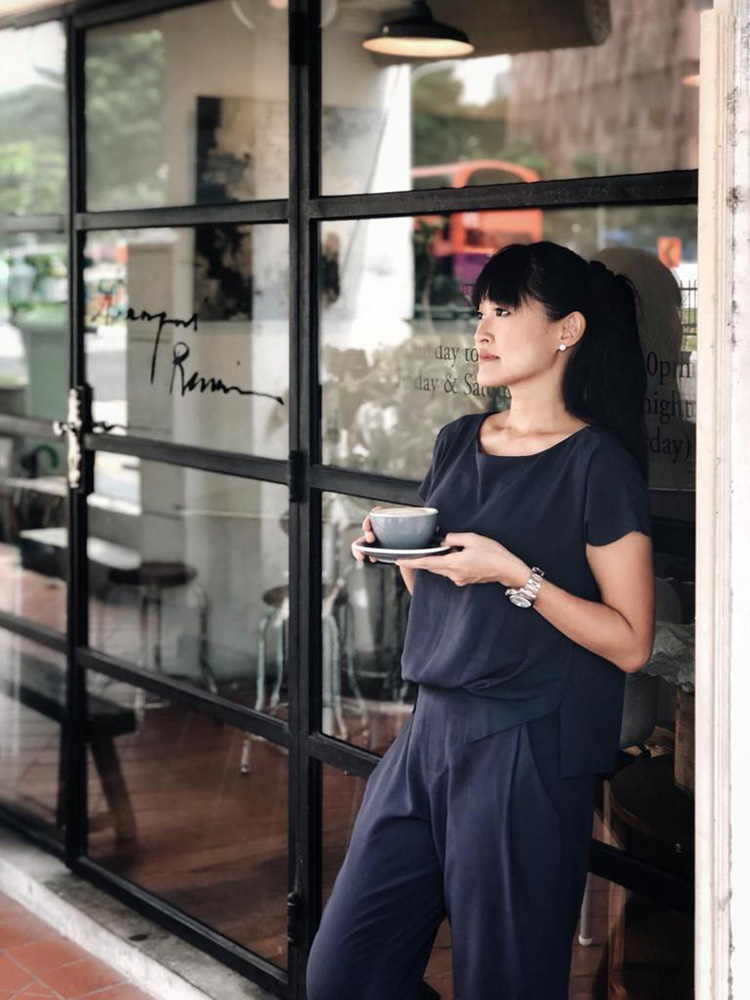 The "perfect cup" is the result of a perfect combination of many variables that affect how a coffee tastes – temperature, time, water, technique etc. I believe that the most important factor is heart. Having the right skill and mindset are of course vital, but one can always taste hard work, effort and love in a cup as well. Perfection can be attained only when one has wholeheartedly devoted oneself to getting the most out of every single coffee encounter.
I don't believe in a single perfect coffee/drink – coffee is constantly evolving and we are so lucky to be able to innovate and experience new technology and flavours – new processing and brewing methods and tools that we should be open-minded enough to experiment with, to see if we can take each coffee to even greater heights. In 2018 I finally put this into practice when I won the Singapore National Barista Champion and was a semi-finalist at the World Barista Championship.

A CUP OF COFFEE CAN START CONVERSATIONS, IGNITE HEATED DISCUSSIONS, AND DOUSE FLAMES.

It is also through being in the specialized coffee industry for 8 years that I have had the privilege to meet and learn from people from all walks of life, and from all over the world. A cup of coffee can start conversations, ignite heated discussions, and douse flames. And the shared love for coffee brings everyone closer together.

JUST TAKING A MOMENT TO ENJOY A NICE COFFEE HELPS ME REGROUP, RELAX AND SOMEHOW MAKES EVERYTHING SEEM BETTER.

Even when i'm not at work coffee is an absolute essential in my life, especially with three young children at home. No matter how little sleep I may have got because the baby wasn't sleeping or how long the day ahead might be because of all of the things that need to be done, just taking a moment to enjoy a nice coffee helps me regroup, relax and somehow makes everything seem better. It's not just the coffee itself, the calming ritual of making coffee really revitalises me.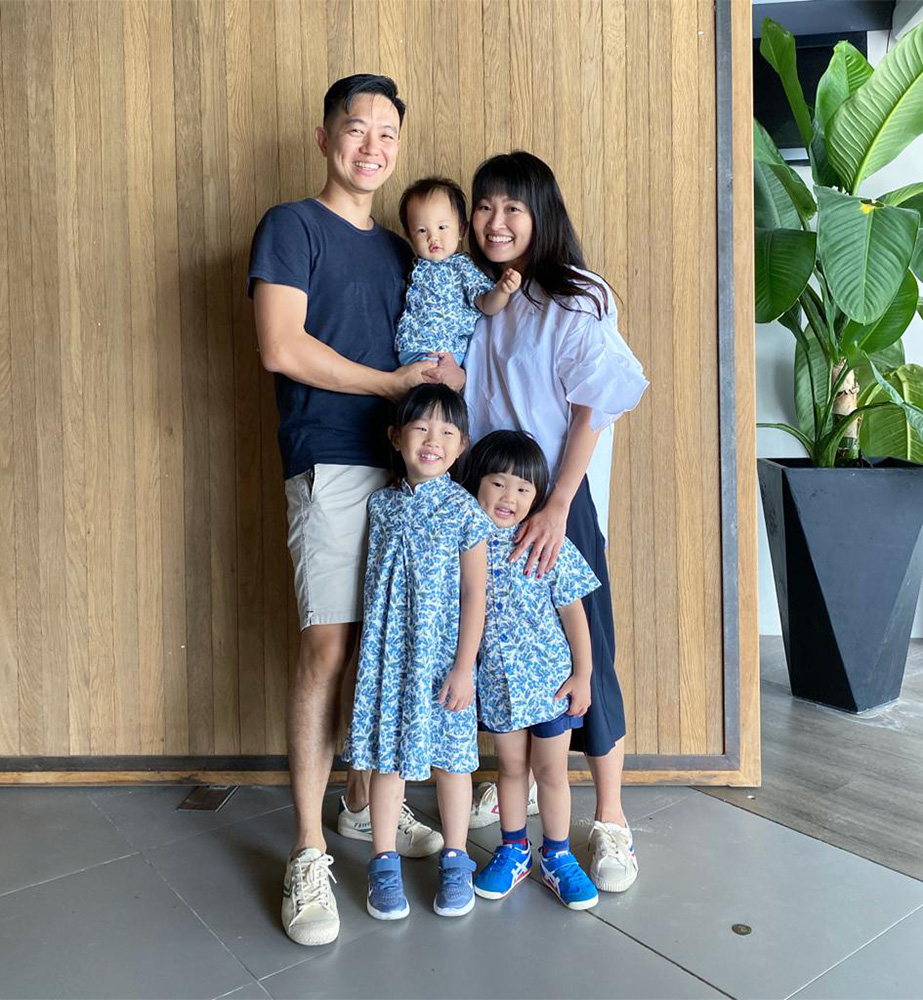 Away from coffee my other interests are travelling, reading, and sports like swimming and badminton, as well as yoga, which I use to clear my mind.